I know that you know that I am an addict to craft/coupon blogs. I have saved a whole list of blogs in their own folder in my "favorites" website.
While persuing the all too fave blogs, I wanted you to check out
Too Much Time On My Hands
since she is having a Saturday linky party (where bloggers all meet up and post links to their crafts for the week)
Check out her
PARTY.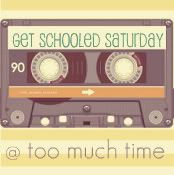 Happy craft hunting!